Established: 2010
Current Enrollment: 212
Grades: PreK through 8
Curriculum: Mother Brunner offers its students a core curriculum of Reading, Math, Science, Social, Religion, and Computer skills, along with Physical Education, Music, and Art. Christian values and pertinent life skills are integrated throughout the curriculum.
Mother Maria Anna Brunner is a dynamic community dedicated to fostering academic excellence, spiritual growth, and the holistic development of every child. At our vibrant institution, students embark on an exciting journey of learning and personal growth, thriving both intellectually and spiritually. Our enthusiastic students take pride in showcasing their diverse and engaging educational experiences to visitors. Mother Brunner is more than just a school—it's a collaborative environment where students, staff, and families unite to cultivate a culture of cooperation and mutual respect.
Faculty and Staff: All classroom teachers are state licensed and certified to teach. Our school is accredited through OCSAA (Ohio Catholic School Accrediting Association) with the guidance of the Archdiocese of Cincinnati.
11 full-time Teachers

3 part-time Specials Teachers

Administrative Staff, Principal, Office Manager, School Secretary, Nurse, Librarian, Technology/Testing Coordinator

Auxiliary funded full-time Title I Reading and Math teacher, part-time speech therapist, school psychologist and intervention specialist, and a 4-8 grade intervention teacher.

Small class sizes
Sacramental Programs: Second graders go through sacramental preparation for First Communion. Middle School students have the opportunity for confirmation preparation. All children participate in a weekly school prayer service or Mass.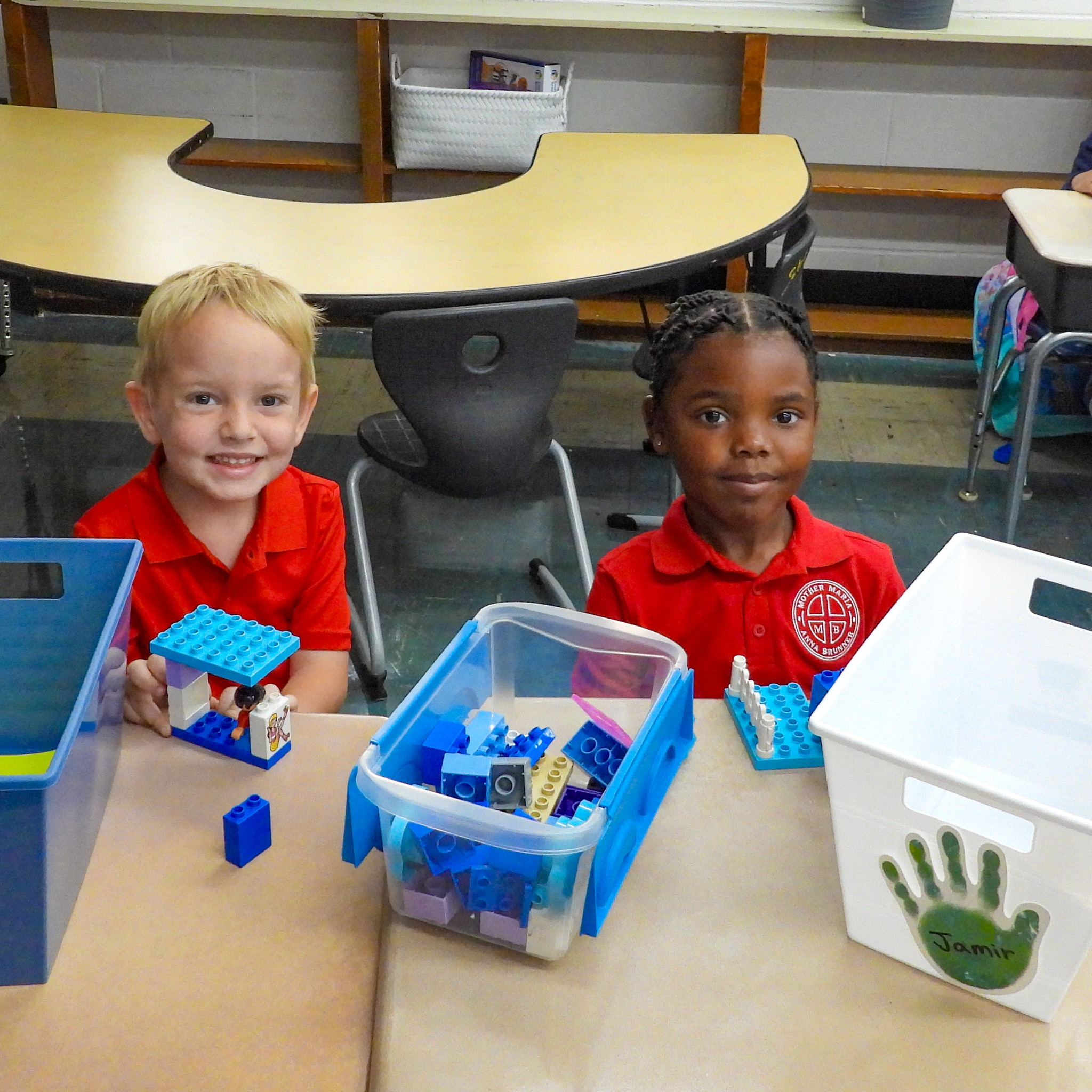 Extracurricular Activities:
Peacemakers

Basketball, Volleyball, and Track

Cheerleading
High School Preparation: A large percentage of our students attend one of the local Catholic High Schools after graduation.
Special Needs: Students showing reading or academic difficulty are referred to the IAT Team (Intervention Assessment Team) along with the school psychologist for evaluation.
Children who demonstrate serious challenges with language, i.e., expressing themselves or processing what is spoken, may be referred to a Speech Language Pathologist for assessment. Parents are involved through the referral process. If therapy is indicated, a plan is developed with parent involvement to deal with the area of need.
Lunch Program: Mother Brunner participates in the Federal Lunch Program. Nutritious lunches are available daily at reasonable prices.
Transportation: Bus transportation is available from most of the public school districts to our school.
Uniform: The school has a defined school uniform policy for all students. Land's End Apparel is the supplier for school wear.
Parents Participation: Parents are urged to volunteer. There are many opportunities ranging from tutoring, coaching, as well as well as with our PTO-The Home and School Association. All volunteers must complete Safe Parish Child Protection webinar and complete a background check before being permitted to volunteer.
Non-Discrimination Policy
Mother Maria Anna Brunner Catholic School is committed to equal opportunity for all its students and all its staff.
It is our policy that no one shall be treated differently, separately, or have any action directly affecting him or her taken on the basis of race, religion, national origin, marital status, sex, sexual orientation, gender identity, or disability, where a person is otherwise qualified or could be qualified with reasonable accommodation.